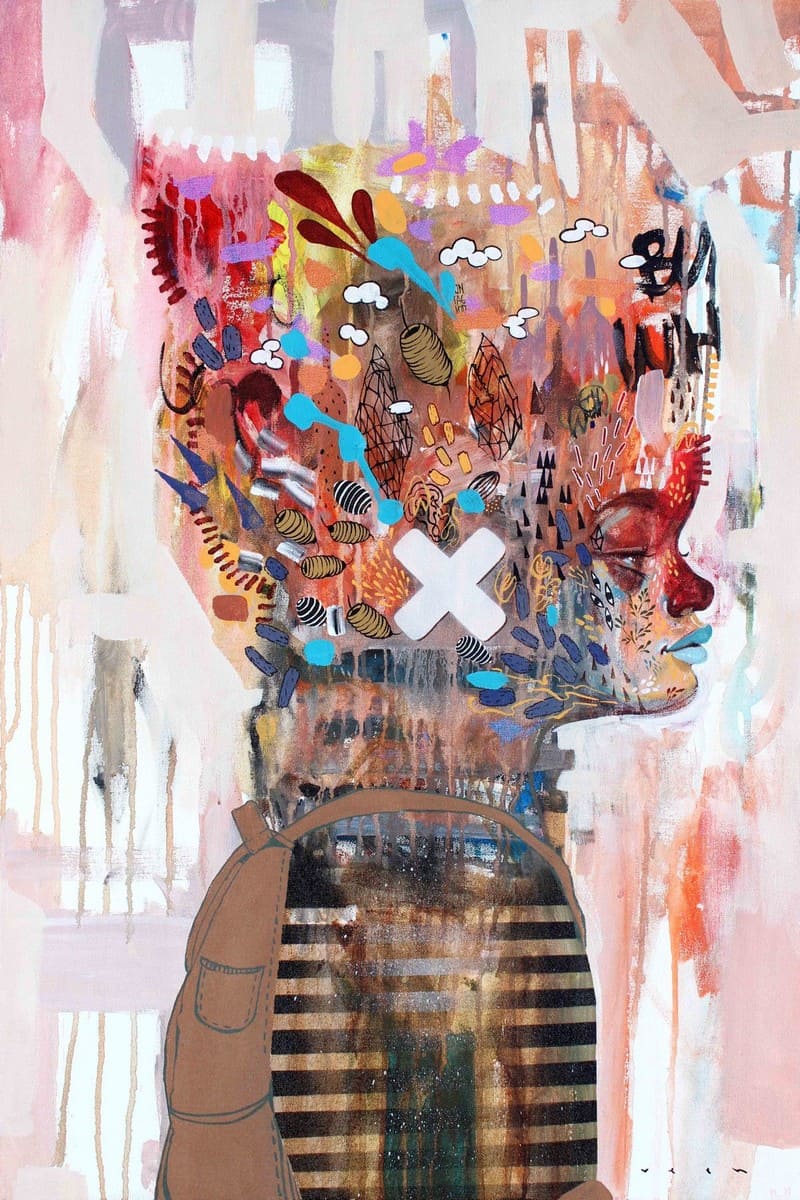 Reen Barrera
| 1990
Far Eastern University
Reen Barrera spent his childhood recreating his favorite cartoons with papier-mâché. As a teenager, he repaired wooden church statues and would keep the excess wood scraps to make toys and figures out of them. He naturally circled back into this practice after graduating.

With "Ohlala" being the omphalos to his universe, Barrera presents a colorful commentary based on personal experiences. Each face is decorated with symbols and patterns, based on the idiom "It is written all over your face". He explains that facial expressions can communicate beyond words.

Barrera's work is a soft critique on socio economic classes. Ohlala's head is covered in canvas cloth to symbolize that each one of us, no matter our economic backgrounds, has the ability to design our own fate. "This is what we have in common: the power to make things happen for ourselves."

Barrera received his BFA in Advertising at the Far Eastern University. Barrera spends his time painting, sculpting and creating kinetic objects called automatas.
[email protected]
CONTACT US
HOME
ABOUT
SELECTED
Solo Exhibitions
01
SELECTED

GROUP EXHIBITIONS
02
ART FAIRS AND


COMPETITIONS
03
VIEW MORE
FEATURED


ART WORKS
CHECK OTHER


ARTISTS
04