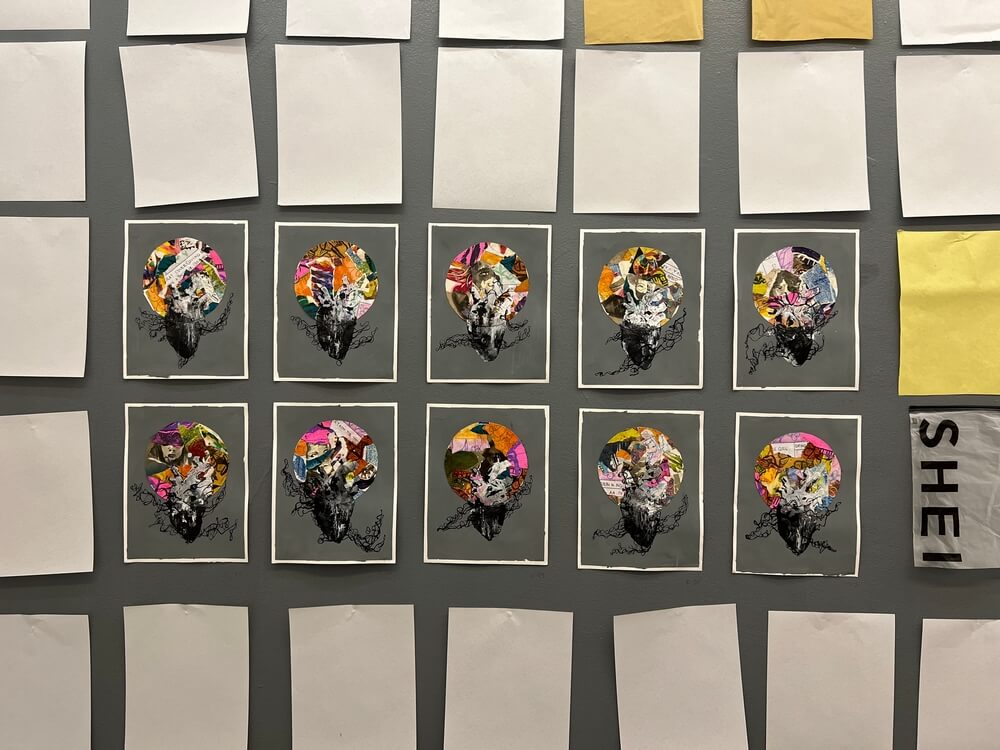 Kalibunan 3 is the third iteration of the Kalibunan series. For this iteration, the invited artists were asked to submit letter-sized works that would fill the whole gallery space. The idea is taken from early school informal exhibitions where students showcase their works from class activities and from the essence of a "kalibunan" (bushes) where flora and fauna are diverse and yet in harmony.
The third iteration is co-organized by VOV gallery, Anjo Bolarda, Ronyel Compra and Vice-Versa Projects, an informal and decentralized consortium of individuals, art collectives and spaces originated from Central Visayas and neighboring islands, whose aim is to experiment adoptive modes of exhibition in the current times.
​​The show was mounted after the Visayas and Mindanao participants were hit by Supertyphoon Odette and subsequently Metro Manila encountered a new wave of the pandemic that led to stricter protocols. Due to unforeseen circumstances the 3rd iteration of the Kalibunan show adopted a dynamic exhibition design model to reconfigure an exhibition that develops and evolves within the duration of the show while providing space for new works, and to give consideration to participating artists that are experiencing logistical difficulties.
The natural calamities and the pandemic pushes the art scene and the artists further to rethink and involve themselves with experimentations and to come up with ways and ideas that could possibly work in the structures of this new era. Since the pandemic began we have witnessed numerous attempts to create exhibitions online but only few so far have ventured on other modes that could help the artists especially from the peripheries. Kalibunan (and other future iterations), is a project that will continue to adapt to possibilities that might emerge.