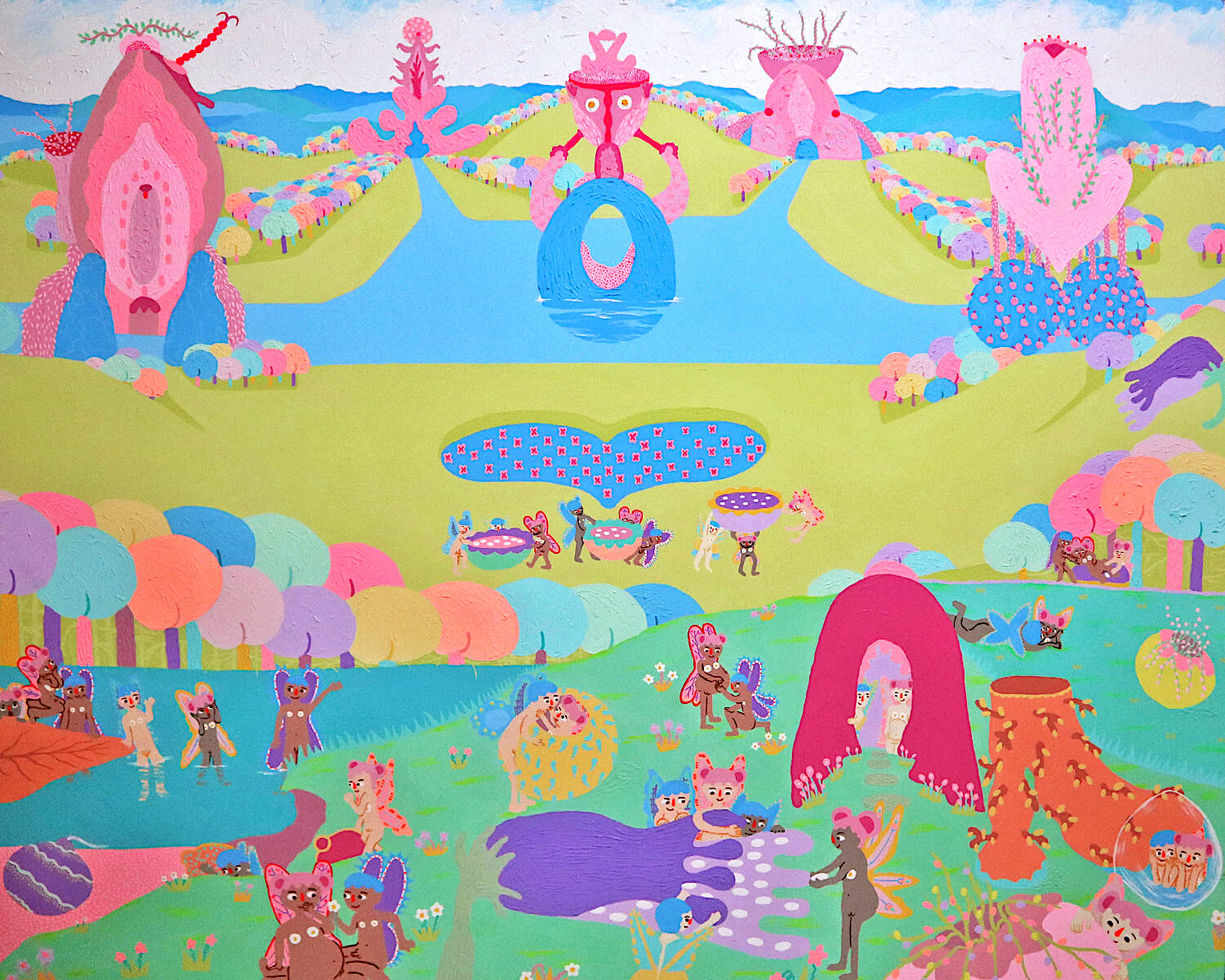 The Allegory of Gynandromorph Butterflies

A Narrative Painting Series Portraying the Gender of Becoming - featuring Cholo Cardenas
Cholo Cardenas's work is a series of narrative paintings that uses personal experience as a reference to portray a journey of human interaction in a society unaccepting of non-binary gender. Through storytelling, a tool that he has long been using in exploring and developing his art, this work is a visualization of how these perceptions have molded him into who he has become.
In this series, Gynandromorph butterflies are used as a visual metaphor for people who freely represent themselves in a world where all individuals are loved and accepted regardless of their gender identity, and whether or not it is aligned with their assigned sex at birth. This Eden is then disturbed once a group of its own kind, bearing the weight of conflicting societal conventions, transforms the world into a dystopia.
This series intends to induce self-examination from the viewer, provoking reflection on the roles of each person in the bigger picture of society. Ultimately, this series aspires to spark realizations and conversations on empathy—–a reminder that we are all parts of the same painting.