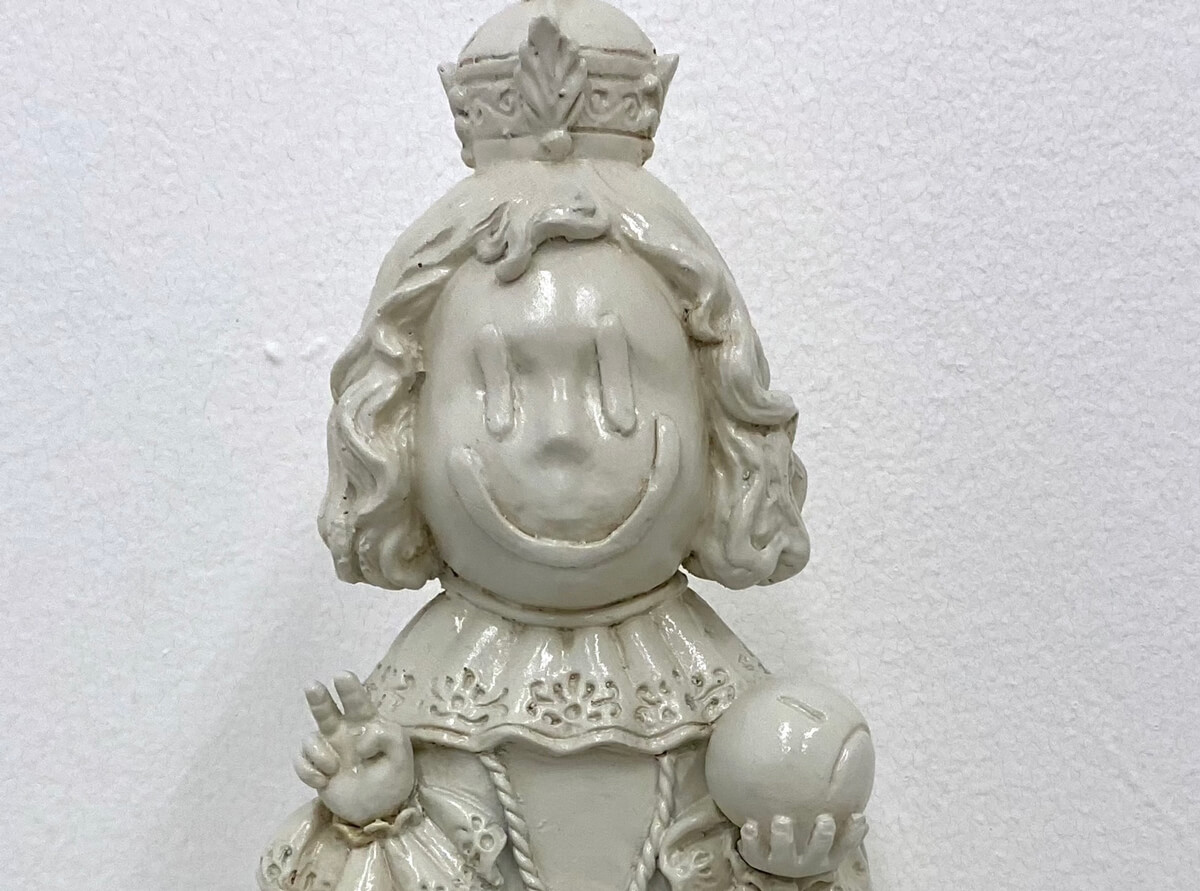 Traditional Filipino homes were adorned with images of the holy trinity which are more often accompanied with a statue of Sto. Nino on the side. At present, we may say that people were used to seeing these images that their significances shifted and are slowly diminishing, reduced to merely fixtures or decorations in a space.
From business attires, costumes of different local occupations to Sto Nino's in Jollibee and Naruto outfits to name a few, people have their own ways of expressing their own faith and devotion. Chalk's personal observation elicit the contradicting idea of exemplifying one's holy belief through embellished garbs and costumes that transformed these sacral statues to just spectacles in parades on the streets.
Chalk Zaldivar's "Santo Ninyo" explores more on how people specially Filipinos mystify objects and how they associate meanings to them as well as how some images were decontextualized through people's perception and interpretation. Though it may seem like a satire of the religious, he is more interested in human perception towards objects and how they associate values and depictions to their beliefs.