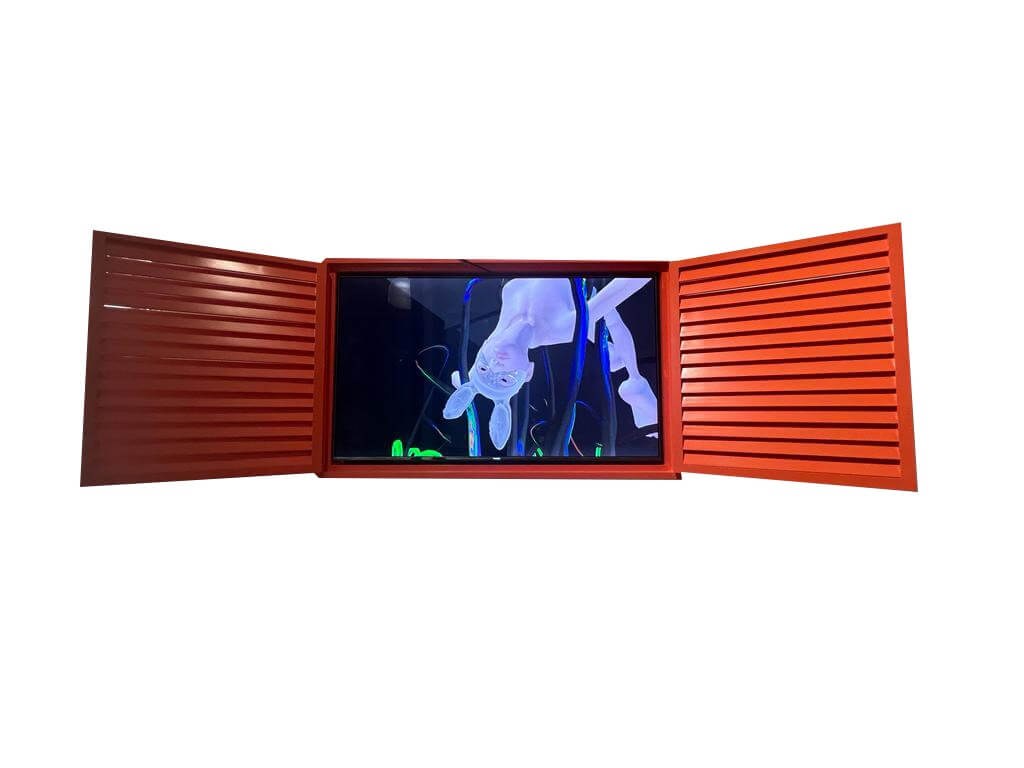 THERE IS A WORLD GOING ON OUTSIDE THE WORLD THAT I'M IN

The mind is a portal and the body is an entity of its own. Ciane Xavier enters the realm of consciousness that could be potentially bridged through the merging of technology and art. Her creations are all beings: breathing, pulsating, and existing. What could be deemed as another dimension is not an alternate reality; it is reality in itself. Xavier navigates immersive experiences where the installed video and media-based works are portals that lead to her imagined environments. Screen-based, auditory, and painterly– the works activate the viewers to enter a portal and directly encounter visual forms that may be perceived as interactive and conceptual abstractions rather than realistic representations.
The unknown becomes familiar, and the familiar becomes unknown. The liveliness of these life forms is quantized as each emits discharges that fill up the entire gallery space. Using virtual reality in designing a game-like experience, it becomes Xavier's own distinct approach in engaging with the audience beyond the actual physical exhibition, while going through an invigorating process of continuously deconstructing and reconstructing the self.
Art is a world within Xavier's own otherworldliness in which her creations make a turn for the bizarre upon the realization that they are a reflection of one's innermost terrors. Her body of work exists in its own universe.
-James Luigi Tana