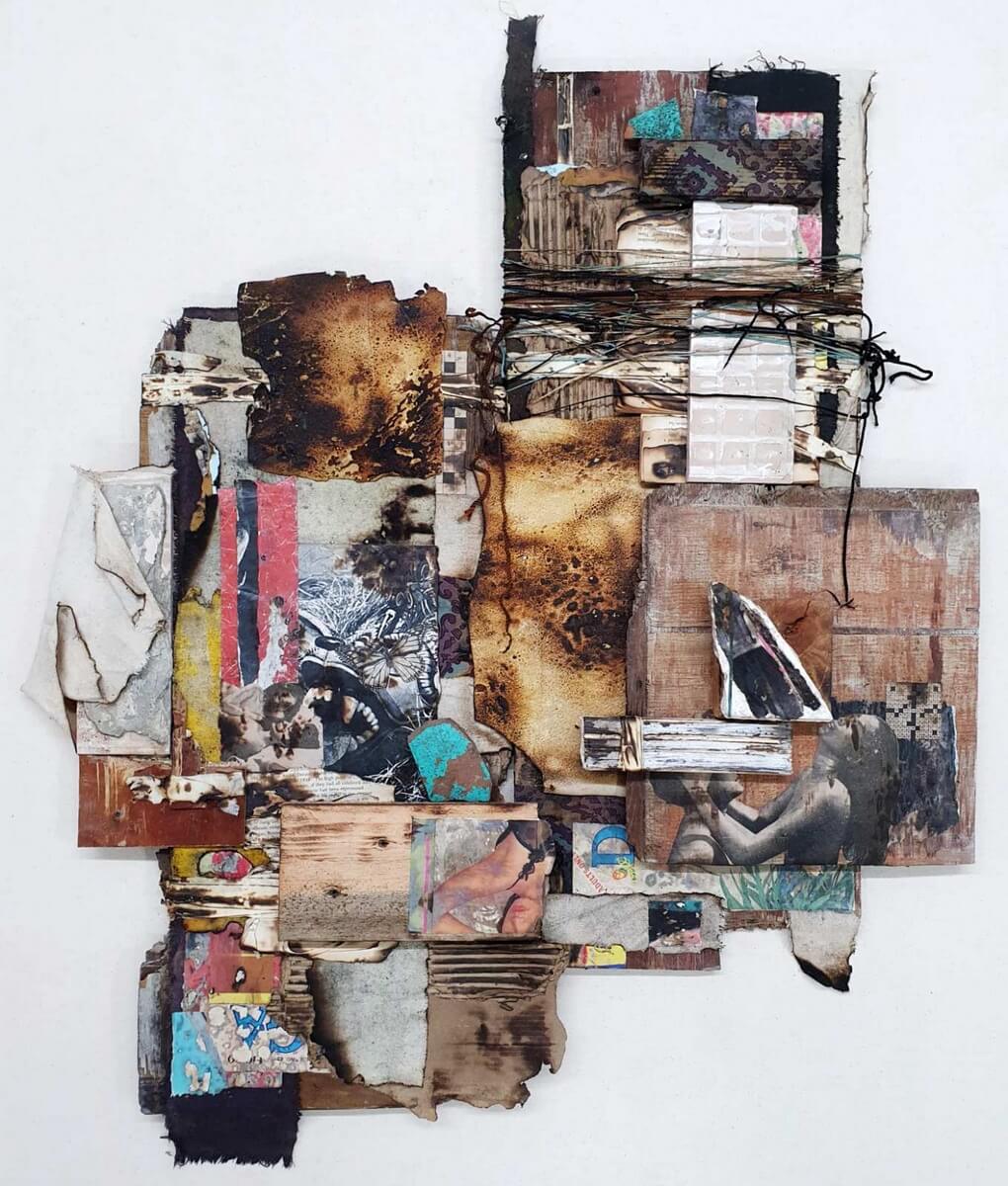 Pauline Reynolds, August Espino
'What We Are' explores the frailty of human identities; how every person is an outcome of their circumstances, and how the perpetual cycle of events in our lives confine us in a state of constant growth and change.
Artists Pauline and August see their work as a reflection of themselves. They perceive their adorned canvasses as a depiction of their inner psyche. August's abstract paintings depict the process of growth; how every individual is a culmination of the humans, animals, and objects that crossed its path, causing it to morph into an amalgamation of a greater scale, a being beyond itself. Pauline's art consists of mixed media pieces, condemned objects coming back to life in the hands of an artist whose eyes see the beauty behind their mundanity. Erratic and incongruous, yet intimate and sentimental — each piece consists of fractions of their identities merging, clashing, and thriving in a single space.
As time passes, events, relationships, and various encounters push people towards growth. These plights force us out of the shells that hold us captive, causing us to become either better or worse than who we were before, but never the same. True to the words of contemporary.
Author B.J. Neblett:
"We are the sum total of our experiences. Those experiences – be they positive or negative – make us the person we are, at any given point in our lives. And, like a flowing river, those same experiences, and those yet to come, continue to influence and reshape the person we are, and the person we become. None of us are the same as we were yesterday, nor will be tomorrow."