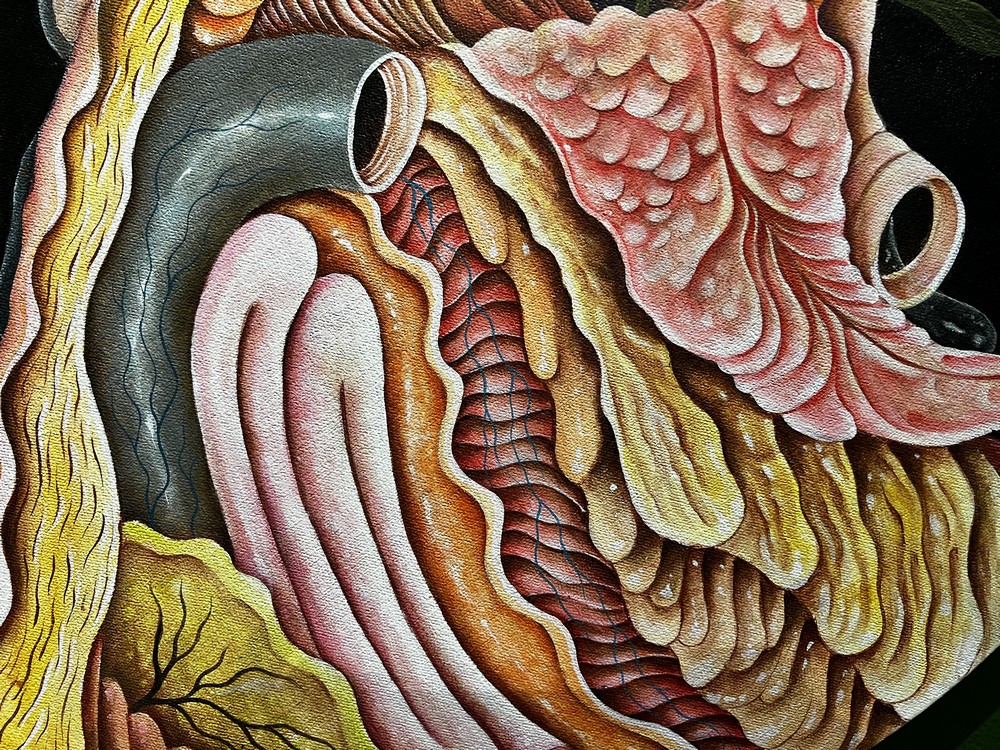 Dave Lock, Ianna Engaño, Laura Abejo, Miki Mulingtapang, Tano Panaligan, Regen Mulingtapang, Ren Quinio
A certain action causes a specific reaction and most likely, all of the elements within the scheme were deemed to be  responsible for the probable outcome of it, whether they were in motion or chose to remain in statis. Within a system there will always be opposing ideologies, and these beliefs, once synthesized becomes a concrete approach.  Yet many believed that every system is destined to crumble, for all  men are corrupted. Perhaps we may reconsider the notion of tyranny ascribed to the ruler alone, for the fall of a nation was the failure of all.  Failure of our virtues and character.
The light we can't unsee depicts fantastical innocence within the clutches of the ruthlessness of the real world. Where one is radiating with vibrancy, the other is of nothing but grey. Perhaps these depictions of fantasy and reality are one of the same, and while other's perspective see it a fairytale, an illusion, an unattainable dream. In actuality the answer is always there,  hiding in plain sight, you just need to know where to redirect your gazes at.
-Dennis Bato