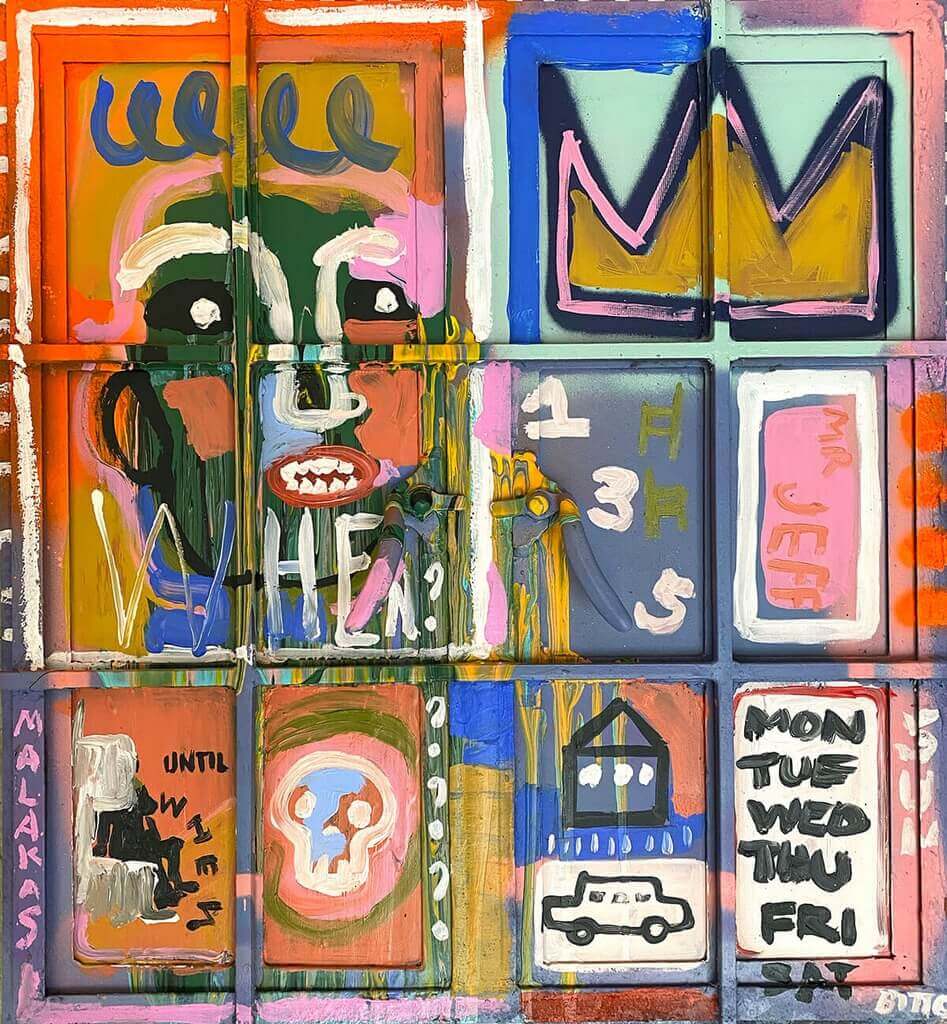 REEN BARRERA, DENNIS BATO, ANTON BELARDO, ANJO BOLARDA, MIGUEL PAULO BORJA, RONALD CARINGAL, TEO ESGUERRA, TYANG KARYEL, CARL MODELO, WYNDELLE REMONDE, ROBERTO SANCHEZ, CIANCE XAVIER, CHALK ZALDIVAR
Sixty years ago, an artist of Haitian, American and Puerto Rican descent was born in Brooklyn, New York. He experimented with different platforms for his art, from hitting up walls and trains to selling painted post cards and shirts to make ends meet. Jean-Michel Basquiat's emergence in painting coincided with the rise of a new movement that time, Neo-Expressionism, with influx of fresh new ideas from young and experimental artists.
Though Basquiat met his end at an early age, this does not hinder the transcendence of his work as inspiration and continuously inspiring future generations of creatives. Letters to Basquiat explores different vantage points and takes of artists embodying the Jean-Michel Basquiat's essence and how he affected the art movement of the contemporary time.
ACAP (Asia Contemporary Art Program) is a collaboration among 4 galleries and institutions from different countries around Asia – Artemis Art (Kuala Lumpur, Malaysia), Langgeng Art Foundation (Yogyakarta, Indonesia), Julia Gallery (Taipei, Taiwan) & Vinyl On Vinyl (Makati, Philippines).